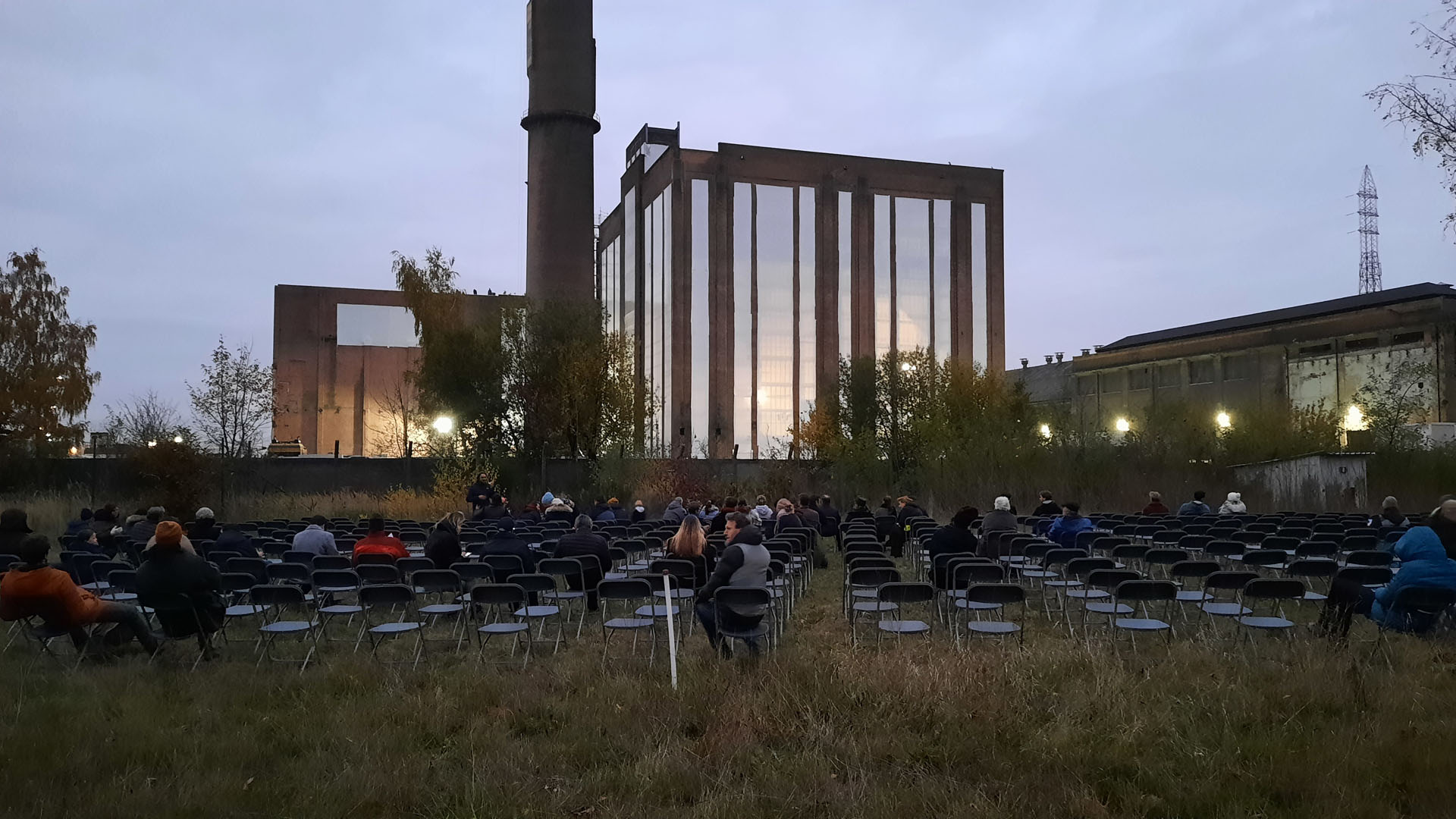 'Position 2 - View of the Langerbrugge Power Station' was part of the side program of the Ghent Light Festival 10 - 14 November 2021. It was a committed work of light art, part of a landscape triptych, that took you to the source of Ghent's urban lighting. By offering five hundred seats with a view of this 'Iron Cathedral' during sunrise and sunset, I did not only want to pay a sacred tribute to the building and its history. I was also referring to the societal risk that is in force in this area. Surrounded by heavy industry, an impressive setting was created in which the public was invited as silent witnesses of this situation. The work was part of 'Mission Dhuicque' and developed in close collaboration with Konnektor. With 'Mission Dhuicque' I want to pick up where architect-photographer Eugène Dhuicque left off. Namely identifying, signifying and protecting endangered heritage in various ways. In Langerbrugge (municipality Evergem) I focussed specifically on the decaying heritage of the power station. By using the Langerbrugge-South park area as an environment to ask questions, I tried to focus on the (silent) witnesses of this decline and their position in relation to this building.
What: Participatory action
In collaboration with the people who witnessed the building during sunrise and sunset
Made possible by Gouvernement Ghent, Konnektor, Industrie Museum Ghent, Municipality Evergem, Den Hannekesnest, Engie, Arbo.jo, Rent2party.be and Light Festival Ghent.