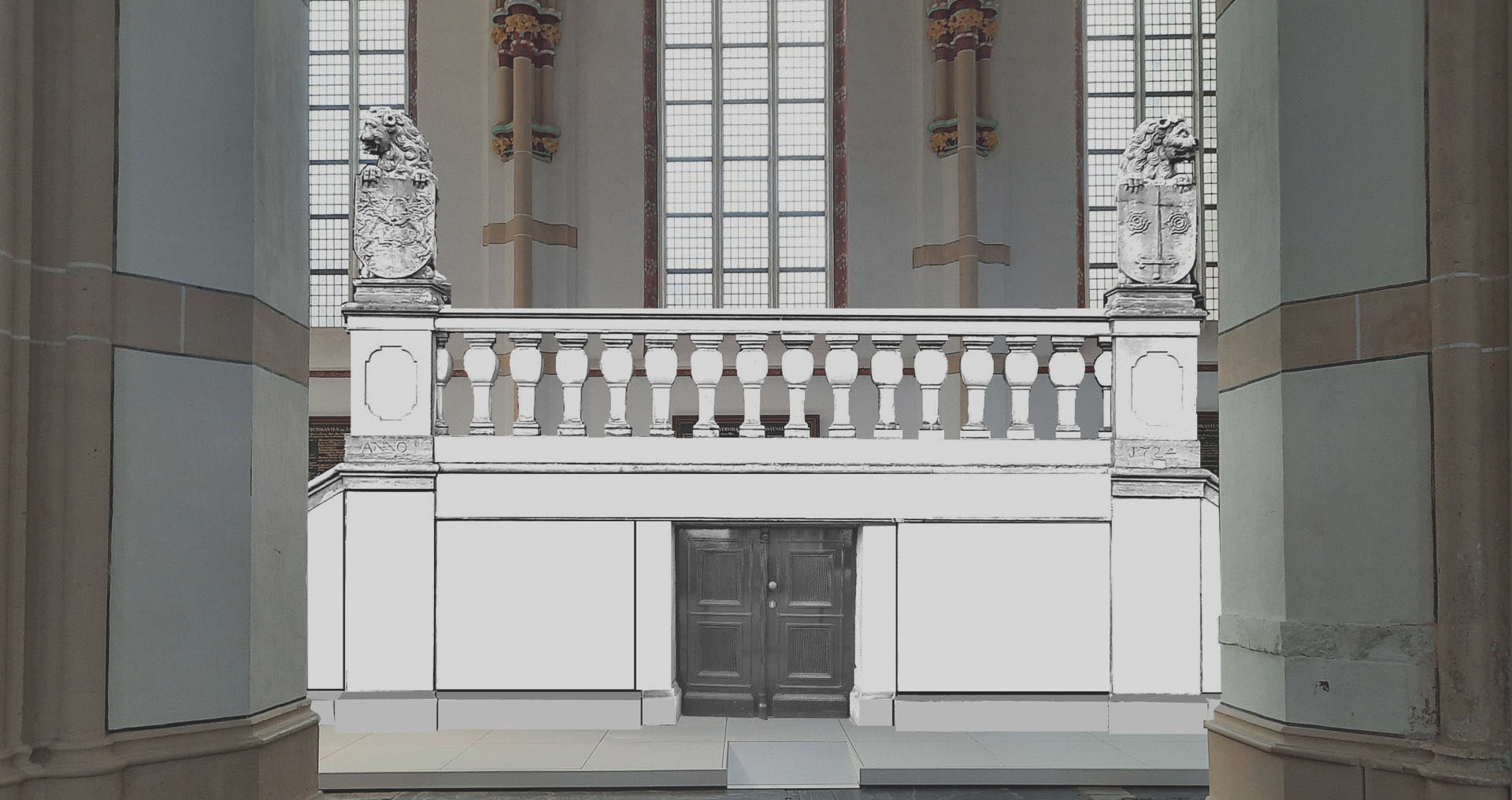 In 2021 I visited Zaltbommel several times and I became fascinated by the stately stairs of the platform in front of the old town hall (National monument). In the regional archive of Museum Stadskasteel Zaltbommel I saw this platform in photos at various historical events. At this elevation, power presented itself to the people. Today we pass the platform without giving it much thought...
'The Platform' is a thought experiment. A thought experiment can provide insight into certain consequences of a hypothesis.
In 1982 two copies of the coat of arms bearing lions were placed on this platform during a restoration. The original lions had become too vulnerable and later moved to the entrance of the current municipal office. Today I am investigating the possibilities of displaying these original coat of arms bearing lions on a specially made copy of the platform. I want to make the meaning of this reversal tangible.
'The Platform' wants to investigate our relation with architecture. It draws attention to the stories we tell and the architecture that serves these stories.
Development of 'The Platform' came about with the help of Project Ruimte Publiek and Museum Stadskasteel Zaltbommel. Initially, we worked towards the realization of 'The Platform' in the Sint Maartenskerk in July 2022. Due to circumstances this was canceled. At the moment I am looking for new possibilities to realize this thought experiment. Would you like to help or contribute in some other way? Please feel free to contact me.
Status: In progress
Where: Zaltbommel, Netherlands
Collaborate on 'The platform 2022'? Please send me an email: info[at]edwinstolk.nl